Aluminium Windows & Glass Doors Solution Perth
When it comes to finding the right aluminium windows Perth and glass doors Perth for your home or office, you can rely on Lakers Glass to provide you with the best solutions in the market.

Being one of Perth's trusted names in aluminium windows and glass doors for many years, we have built a reputation in design, durability and functionality, which enabled us to accumulate a long list of satisfied clients in our time in the business.

As specialists in aluminium windows Perth and glass doors Perth for both residential and commercial properties, we focus on delivering value for money every time.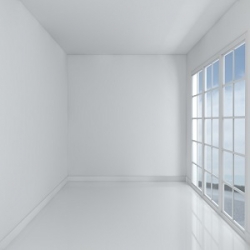 We provide in-depth assessment and measurement to ensure that our windows and doors fit perfectly into the build and last for a long time. We also work with contractors, architects and designers in creating the right window and door systems for your home or office.   

Best quality aluminium windows and doors in Perth

Lakers Glass are committed when it comes to aluminium windows Perth and glass doors Perth. We have a full range of aluminium and glass products that cover different types of residential and commercial applications. We also customize product sizes to make sure that they will fit in the exact frame size of your opening, especially if you're doing a renovation. But if you're building a new structure on a budget, we can also provide you with our standard aluminium windows and doors.

Why choose our aluminium windows and glass doors in Perth

There are many reasons our clients choose aluminium windows Perth and glass doors Perth for their homes or offices:

Energy efficiency

High performance aluminium windows improve heat isolation by at least 60% when compared to more expensive counterparts. Double-glazed aluminium windows also deliver almost three times the CO2E savings in an average gas heated home in Perth. Glass doors, on the other hand, allow generous amounts of natural light to pass through a home or office, so the use of artificial lighting can be reduced during the day, which results in more energy savings.

Durability

Aluminium is proven to withstand corrosion better than other window materials. This makes it an ideal option for areas where environmental conditions can change drastically within a year.

If you invest in aluminium windows Perth, you can guarantee that it will not easily swell, crack, split or warp over time, so you don't have to worry about the cost of replacing your windows. Glass doors also offer the same durability and versatility, especially if proper maintenance is done regularly.

Flexibility in design

Aluminium and glass are two of the most versatile materials that you can use for any space. Their strength and design flexibility allow for them to be manufactured into your exact specifications so you won't be limited with your vision for your home or office.

Get in touch with us for your aluminium windows and glass door needs

At Lakers Glass, we give you the guarantee that our aluminium doors and glass windows will not only make your space look good, but it will also improve your security. And all our products are guaranteed to last for many years, so you're making a good investment with us.

To discuss your Perth window and door replacement needs with one of our expert team members, get in touch today. You can call us on (08) 9414 7876 or enquire online, and we will happily provide a no-obligation quote.