SHOWER SCREENS PERTH
At Lakers Glass, our wide range of shower screen options will not only transform bathrooms but also create the feeling of space and style in the smallest of areas. We supply and install fully framed, semi-framed to frameless (pivot & sliding) glass shower screens in Perth.
 
FRAMELESS SHOWER SCREENS PERTH
At Lakers, we specialise in frameless shower screens that give your bathroom the look of luxury and a style that is timeless. From a single fixed panel to a door that will swing 180 degrees, their seamless lines, 10-mm thick glass and best quality manufactured hinges and fittings, frameless shower screens are becoming an increasingly popular choice in bathroom design and are the ultimate in shower screens. Where space is an issue?, Our unique frameless sliding door systems are ideal for that stylish solution.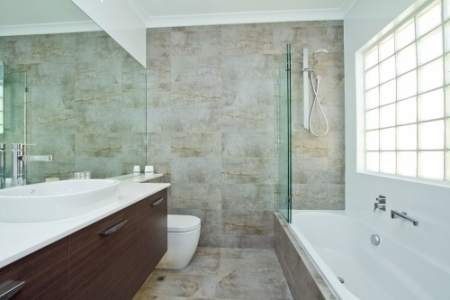 FRAMELESS SERENITY SLIDER RANGE
Our serenity series shower screens have an entirely different look from the traditional sliding shower systems. Use of minimal hardware provides a frameless look that gives the enclosure an almost floating appearance. Specially designed roller bearings allow for a quiet, easy opening and closing of the door.

 
SLIDING SHOWER SCREENS PERTH
The Slider range is an entirely new concept that is not only stylish but a practical solution where space is an issue. The Slider is an innovative frameless sliding shower screen that provide not only the 2-3 door option but a corner entry system that will maximise space in those small and cramped bathrooms.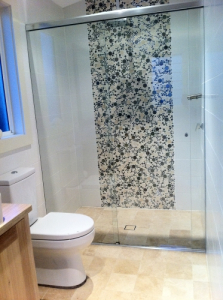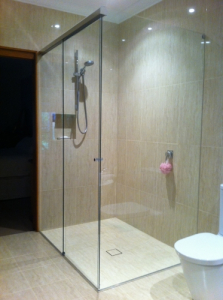 FREESTYLE RANGE SHOWER SCREENS
Our prefabricated single and dual-panel bath screen systems enable quick and easy conversion from open bath to shower screened as desired.
 
Dimensions Single panel
1500mm high x 775mm wide
Dimensions Dual panel
1500mm high x 945mm wide
Wall panel 543mm W; Articulated panel 390mm W
Wall panel swings 180 degrees and the articulated panel swings through 205 degrees
Foldaway option when shower screens not required


SEMI FRAMED MIRAGE RANGE
A perimeter framed pivoting shower screen system with frameless door. This system features a unique clamp pivot design that allows for a frameless door that opens internally and externally. The smooth moulded aluminium profile minimises soap and residue accumulation, reducing the need for cleaning. By using the rounded profile around the perimeter of 6mm toughened glass, you get a shower screen with a frameless look without the price tag.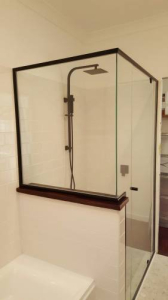 FRAMED SHOWER SCREENS
A fully framed shower screen with a shaped beam design that directs water runoff into the shower recess. With the silicone sealing process, this ensures maximum water resistance that results in a cleaner, drier and safer bathroom. This design comes with a pivot, sliding or corner entry door option. All semi-framed and framed shower screens manufactured in chrome, satin chrome or powder-coated frames and your choice of glass.